About Us
We Are One! is led by Dave & Jean Bankhead, who live in Malmesbury, Wiltshire, UK.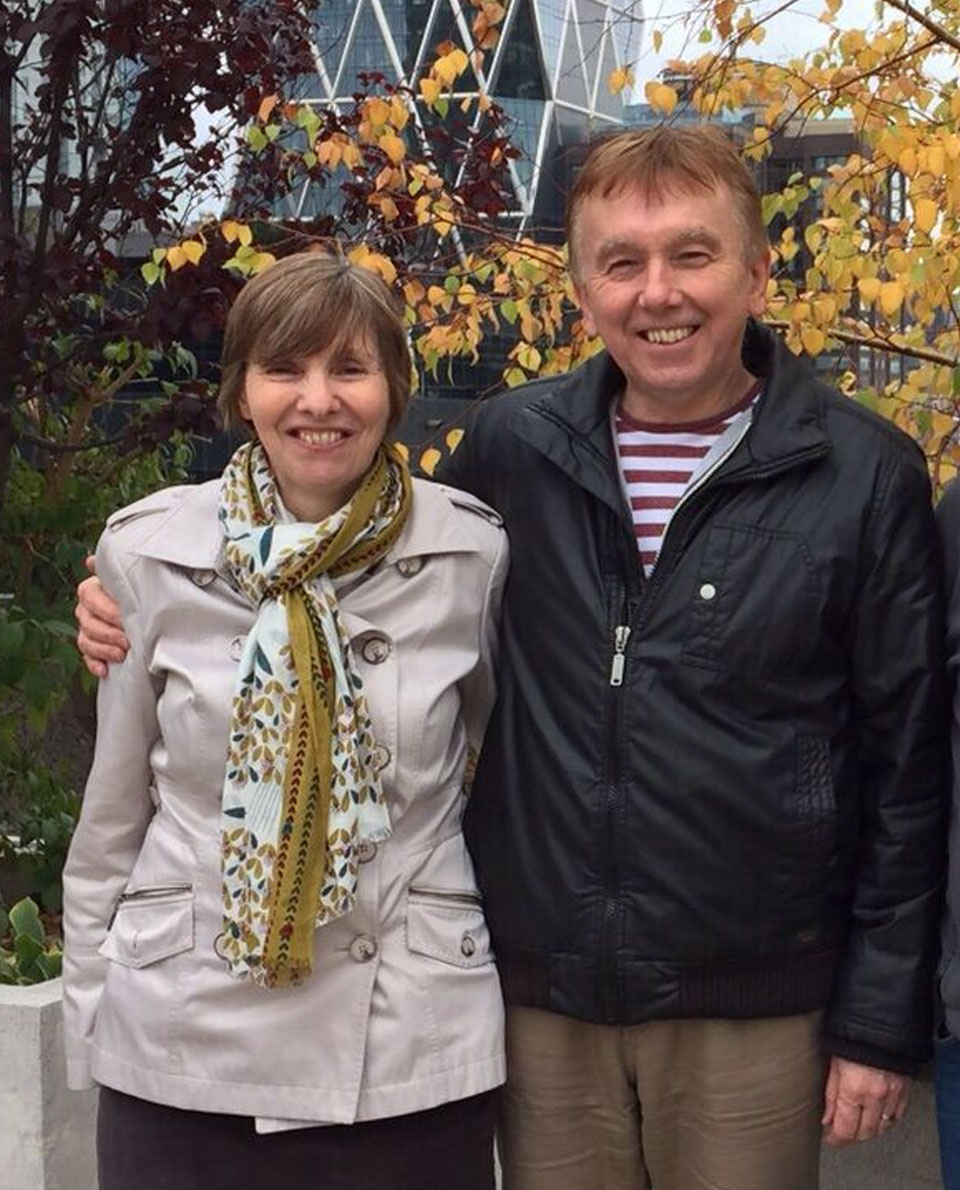 Dave and Jean play an active role in the life and fellowship of Malmesbury Abbey. Dave is an established worship leader, songwriter and record producer; co-writer of worship songs like Come on and Celebrate!, Heal our nation, I will speak out, Behold the Lamb, and Peace to you. Jean works as Vice Principal of St Rose's – a special needs school and college based in Stroud. They have two sons, Joel and Nathan, who currently hold jobs in IT and graphic design.
Since 1999, Dave has made more than 30 trips to Rwanda, and in the early years produced 3 worship CD's that feature songs of forgiveness, hope and healing for the nation. Written by local Rwandan worship leaders, some of these songs have become well known across the nation and feature regularly on radio or national TV.
We are One! regularly partners with Dr Rhiannon Lloyd (Healing the Nations) and Joseph Nyamutera (Rabagirana – Rwanda) and seeks to inspire worship leaders and musicians who have already experienced healing from personal trauma in their lives.
After travelling to Burundi in 2014, Dave produced a reconciliation CD called Twarahawe Kumurika (Rise Up, Church). In 2016, Dave worked alongside WAPE (Way of Peace), a reconciliation organisation based in Nakuru. Together they released a CD called We Are One and Dave co-founded a worship and ministry team called Fathers Heart which works with WAPE. This has grown to more than 30 young people, active in music, visual arts and poetry. In 2019, Dave worked alongside Rabagirana Rwanda Ministries in Rwanda to co-produce Africa Rise! which involved young people representing eight different African nations. Two albums were released in 2020, one in French and the other English. Since 2021, Dave has been working in Ethiopia and hopes soon to produce an album of reconciliation songs working alongside SIM and Barnabas Ministries.
Moonstone Studios has been the focus for the recording and mixing of all our African worship CD's, as well as many other studio worship albums.