'Salaam Ethiopie' HHTN/Songwriting conference – May 9th – 12th 2023
Yes, you read that right, the conference we had planned for last November was postponed right at the last minute! I was all set to go but then discovered that Desalegn and his team were expecting us to pay for the cost of the venue, as well as my travel expenses, etc. Even if we had the money (we don't!) it would never have been right for us to do that as equal partners in mission. The misunderstanding emerged in a last minute zoom call. I do blame myself for not spotting there was a problem sooner. I guess I need to chalk that up as another lesson in ministry learned! Anyway, I asked Joseph to step in with his advice and we've since worked out how to go forwards on a much clearer basis.
This is Desalegn, right after I first arrived in Ethiopia last May. Please pray for him! He and his team have been travelling extensively across the country and seen many, many miracles of healing and grace among Ethiopians from different tribal backgrounds. Now look at the photo below, taken last May. Moments before this was taken, these Ethiopian worship musician were on their knees spontaneously crying out for their country to be healed.
There is a desperation, a hunger. An orthodox pastor in Bahir Dar told me, it's the right time for this message.
I actually believe that God will use the delay to build a stronger ethnic and church basis within Ethiopia for our reconciliation conference. The feeling I have in my Spirit is that the healing and reconciliation part of the conference will be very powerful. People that come from different parts of Ethiopia need to kneel before God and ask forgiveness for what has happened; there has been so much pain and bitter wounding. Some also need to 'stand in the gap' for their tribe. There is an excitement in my Spirit that we will see a kind of spiritual breakthrough, and after that the songs will be needed because they have to travel everywhere across Ethiopia to bring hope and act like a loudspeaker for the good news of God's grace coming to the land.
Please help us raise $5000 – about £4000!
After Joseph got involved I did agree to try to raise $5000, which is around half the budget the Ethiopians need to book the venue and organize 'Salaam Ethiopie!' I've never done this before! Will you help? We've now organized the website so anyone can give online via either Paypal or debit/credit card. Please pray and ask God about this – and only give if you feel He is asking you to. I mean that exactly as it sounds. We are simply trusting God to provide.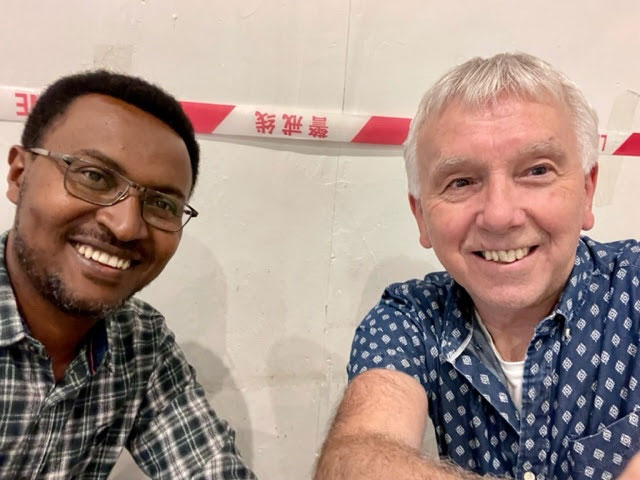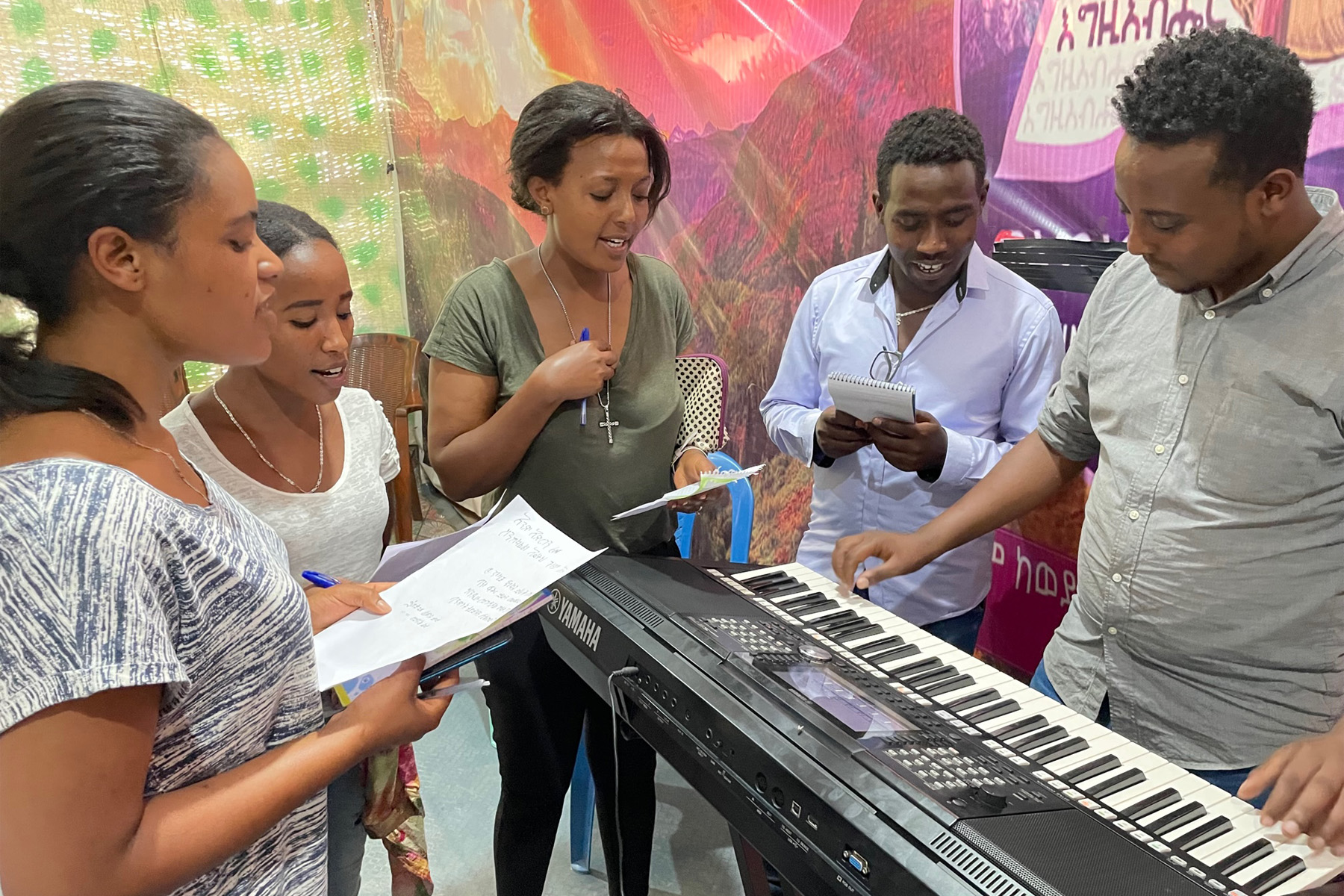 'Mana kiza u Rwanda' revisited!
Can you believe we made this CD 23 years ago? A young Rwandan living in the USA asked me for the tracks in January this year. I hadn't heard them in ages, but after listening through I decide to re-master them as the technology has moved on a lot since those days. The singing just sounds so inspired, I was blown away! Anyway, I've sent them to Louange in Rwanda and they have already been using them in songwriting workshops to inspire a new generation of Rwandan songwriters to get creative in new ways in time for the April 'time of mourning' this year. Watch this space!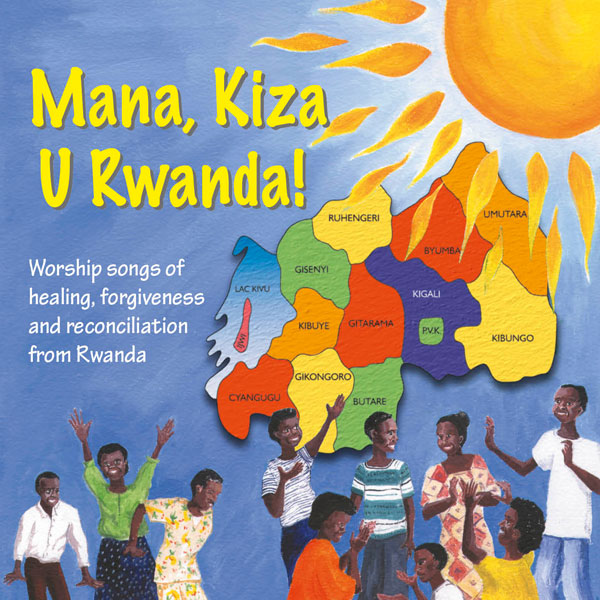 Visiting WAPE and 'Fathers Heart' in Nakuru, Kenya – June 4th – 15th 2023
Allan Waihumbu (Director: WAPE – 'Way of Peace') stayed briefly in our house last November and he has now been in touch with a request for me to visit this year, to coincide with EASOR (East Africa School of Reconciliation) which WAPE will host in June. It's not confirmed yet, but I hope to spend time with 'Fathers Heart'; the worship reconciliation team we founded together in 2016. They have been doing amazing work among the youth of Kenya and in churches and at conferences. Some have left, but other younger ones have joined; it would be great to meet and get to know them.
'Arise Shine Zimbabwe!' August 2023 – Theme: 'Let's give thanks to God our Father!'
I haven't been back to Zimbabwe since 2019; so not since the pandemic. It's the longest gap we've ever had between visits and I've missed going so much! Jean and I first travelled there to run the childrens Bible week way back in 2007, with Mike & Sue Burn and family. In those days, I trained an 80 strong Zimbabwean childrens choir to sing many of the songs from 'Heal Africa!' CD. There were several soloists; among them Amos Mudhoni and Noleen Karitau (both around 8 years old at the time). Now look at them!
Amos is a talented worship singer and songwriter. Noleen is married (now Noey Kayz), and has a degree in development studies. I'm still in touch with them, and several others too. In fact there are many others, now in their 20's who either came to faith or grew as Christian believers all because of ASZ. We are so grateful to God for that. This year, I have felt stirred to go back. It's time to give thanks and honour God for all the young people whose lives were touched by God during those Bible weeks. And we want to ask some of them to come back and give their testimonies to the young ones of today. At the time of writing I don't, as yet, have a confirmed UK team to travel with, so please pray that can happen!
For those of you who live locally, we do have some dates for your diary in the upcoming 3 months; there's a Sanctuary' worship evening on March 22nd and again on April 4th. Plus, I'm speaking on Ethiopia in two church services (March 12th at 10.30am, and April 30th at 4pm) and there's a 'We are One!' ministry prayer and Ethiopia info meeting at a venue in Malmesbury on Friday April 28th, just a week before I go. More details on the website – message me if you're interested in coming!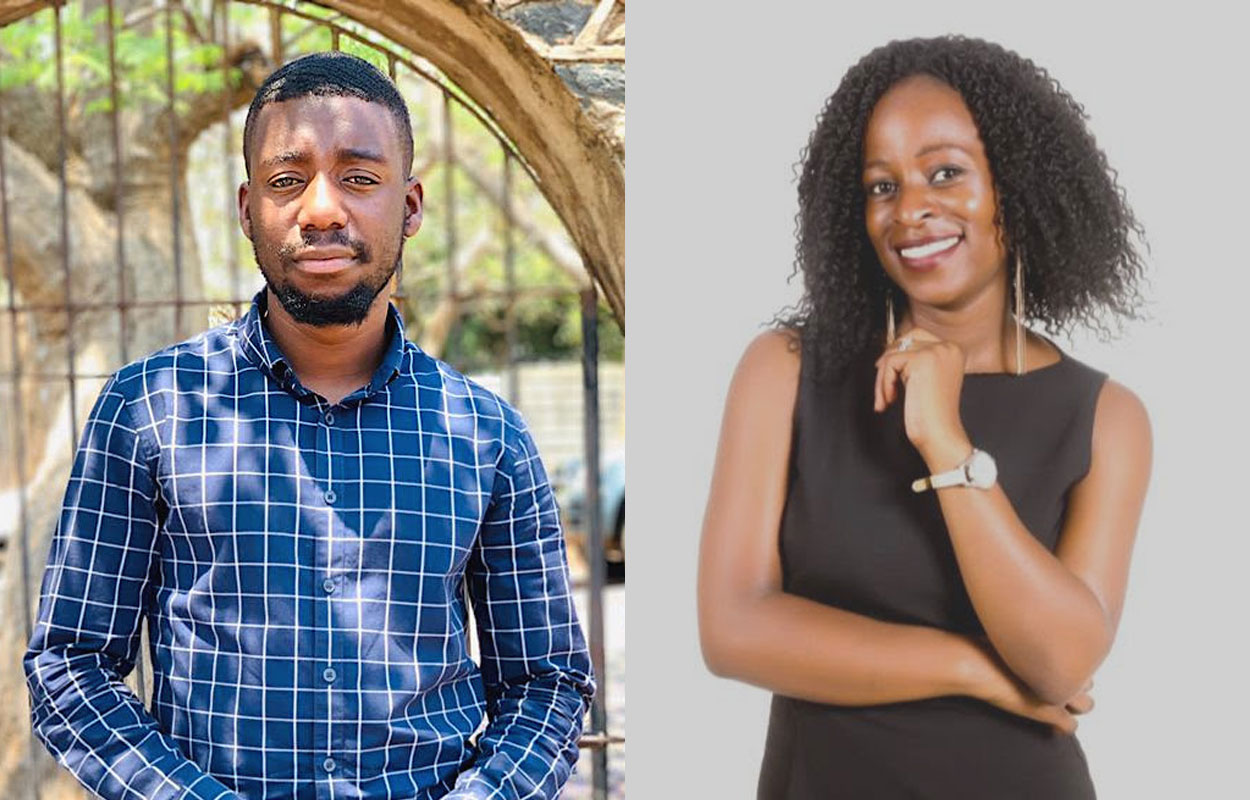 Diary Dates – Spring 2023
March 12th Speaking on Ethiopia, Malmesbury Abbey
March 22nd 'Sanctuary' worship, Malmesbury Abbey
April 4th 'Sanctuary' worship, Malmesbury Abbey
April 28th 'We are One' ministry evening, local venue
April 30th Speaking on Ethiopia, Malmesbury Abbey
May 9th – 12th 'Salaam Ethiopie!' HHTN/songwriting conference
June 5th – 15th VisitIng WAPE, 'Fathers Heart' Nakuru, Kenya (provisional)
Thank you so much for your prayers and generosity!
Love and blessings, Dave & Jean
With special thanks to The Crossroads Trust.

The Crossroads Trust is a Registered Charitable Trust, set up in 1987 with the following aims: to assist in the encouragement of missionary activity designed to foster the spread of the Christian faith; to promote better education between and within diverse cultural settings, and to provide relief for the poor and needy in society. Since 2005, the Trust has focussed solely on supporting the reconciliation ministry of Dave Bankhead and 'We are One!' Trustees include; Mike Burn (Chairman) and Simon Shaw. Registered Charitable Trust No: XN74834